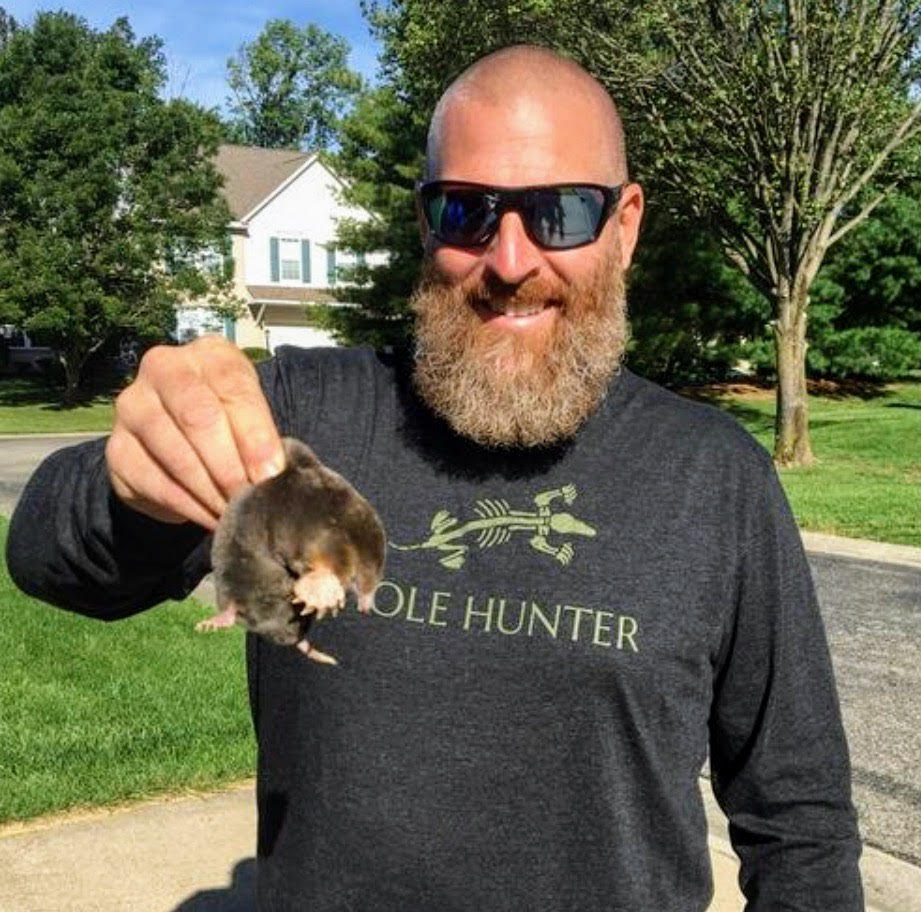 My name is Jeff Cooper. I've been working hands-on in the "green industry" for more than 25 years, in both residential and commercial settings.
As "The Mole Hunter," I help home owners eradicate damaging moles and reclaim the natural beauty of their lawns.
At Rutgers University, I gained the technical knowledge and skill set that enables me to service and educate our customers at a very high level. I also earned a certificate from the Golf Turf Management Program, representing my dedication and commitment to my craft.
In 1995, while maintaining the grounds at a local country club, I first learned how to catch moles alive with my bare hands . I also developed very effective skills using traps to protect extremely valuable real estate. Since then, I've been working at perfecting the process. Now, I'm excited to focus my efforts on helping frustrated homeowners stop and prevent expensive mole damage.
I live in Loveland, Ohio with my wife Kelly, who teaches first grade at Loveland Schools, and our young daughter, Emerson. When I'm not on mole duty, I enjoy traveling, fishing, water sports, and other outdoor adventures.
Above all, trapping moles is a service industry, and I pride myself on offering superior customer service. If you've noticed mole damage in your lawn, contact me today to schedule a visit. I'll inspect your yard and create an action plan for quick and effective mole removal.
"If you've got moles, there is only one person to call, Jeff, the Mole Hunter."

– John Winfield